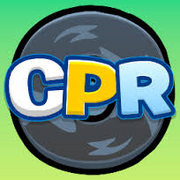 Section heading
Club Penguin Radio (or CPR, for short) is a live radio station of Club Penguin (and some unrelated Club Penguin music) for you to listen to. Corn Sky sometimes listens to this if he is bored. Club Penguin Radio can be heard on computers or mobile devices.
Ad blocker interference detected!
Wikia is a free-to-use site that makes money from advertising. We have a modified experience for viewers using ad blockers

Wikia is not accessible if you've made further modifications. Remove the custom ad blocker rule(s) and the page will load as expected.