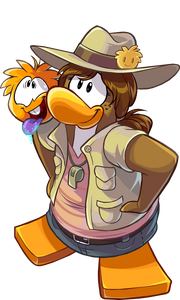 Section heading
PH (Puffle Handler) is a Club Penguin Mascot who helps people know how to take care of their puffles. Puffle Handler now waddles around the island during Puffle Parties starting from 2012. She has also appeared during the Quest For The Gold Puffle event in Nov 2013.
Ad blocker interference detected!
Wikia is a free-to-use site that makes money from advertising. We have a modified experience for viewers using ad blockers

Wikia is not accessible if you've made further modifications. Remove the custom ad blocker rule(s) and the page will load as expected.