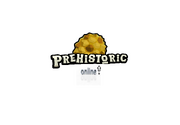 FANON WARNING! THIS IS A FANON PAGE, BUT BASED OFF OF CLUB PENGUIN.
Section heading
Prehistoric Online is a new virtual world that has 5 different dinosaurs you can be. They are: T-Rex, Triceratops, Pteranodon, Stegosaurs, and Raptors. Once you sign up, you have to play Dino Dig to get another dinosaur transformation. Prehistoric Online is set on a prehistoric virtual world. The site was created by Polo Field, Daffodaily5, and Spike Hike from Club Penguin. The game opened on February 13, 2014.
Trivia
This game is related to Club Penguin in some ways.
The same prehistoric rooms from Club Penguin's Prehistoric Party will be in this game.
Corn Sky thought of this game to keep the Prehistoric Party in mind.
Club Penguin had a party like this in 2013, 2014, & 2016.
Gallery
Ad blocker interference detected!
Wikia is a free-to-use site that makes money from advertising. We have a modified experience for viewers using ad blockers

Wikia is not accessible if you've made further modifications. Remove the custom ad blocker rule(s) and the page will load as expected.