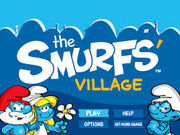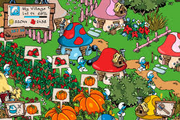 Section heading
Smurfs Village is a main game that Corn Sky plays, but for the iPad. Description of the game: Gargamel found the Smurfs' village and scattered the Smurfs far and wide. With Papa Smurf's guidance, it is up to you to build a new village for the Smurfs to call home. Based on the original cartoon and comic art, players begin the game with only a single mushroom house and a lone plowed plot of land. From there, things quickly progress, allowing players to build specialized houses, elaborate gardens with colorful crops, bridges to span running rivers, trodden paths, and more.
Ad blocker interference detected!
Wikia is a free-to-use site that makes money from advertising. We have a modified experience for viewers using ad blockers

Wikia is not accessible if you've made further modifications. Remove the custom ad blocker rule(s) and the page will load as expected.