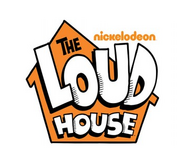 Were you looking for a different franchise with a similar name?
Section heading
The Loud House is a Nickelodeon series that Corn Sky likes. It premiered on May 2, 2016, and apparently, Corn Sky fell in love with it shortly afterwards. The series focuses on Lincoln Loud, an 11-year-old boy who lives with ten sisters. The oldest sister Lori, unintelligent yet beautiful blonde Leni, aspiring rock star Luna, jokester and comedian Luan, energetic athlete Lynn, gloomy emo Lucy, personality opposite twins Lola and Lana, intellectual genius Lisa, and baby Lily. With the help of his best friend Clyde, Lincoln tries to survive as the only son in the Loud family by finding creative solutions to the household's ordinary and chaotic problems.
Gallery
Ad blocker interference detected!
Wikia is a free-to-use site that makes money from advertising. We have a modified experience for viewers using ad blockers

Wikia is not accessible if you've made further modifications. Remove the custom ad blocker rule(s) and the page will load as expected.